USAquatics, Inc. adopted Revit 3D modeling in 2010 as part of our services.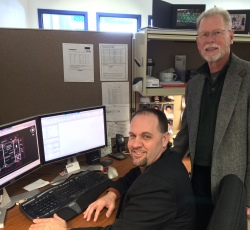 Future of Design
After working closely with our CAD department, we wanted to develop a workstation that was fast, reliable and more cost effective than the Dell and HP systems we once used. USAquatics, Inc. decided to team up with Ken Beamish, owner of Cyber Geeks, to develop new workstations that will run Autodesk REVIT 3D more efficiently and consistently.
Revit 3D is the new standard of design and we are working closely with developers and architects to find new ways of using this, and other tools, to maximize project design work. With faster and more reliable workstations, we can produce more iterations and modifications which equates to higher quality designs and lower cost of operation.