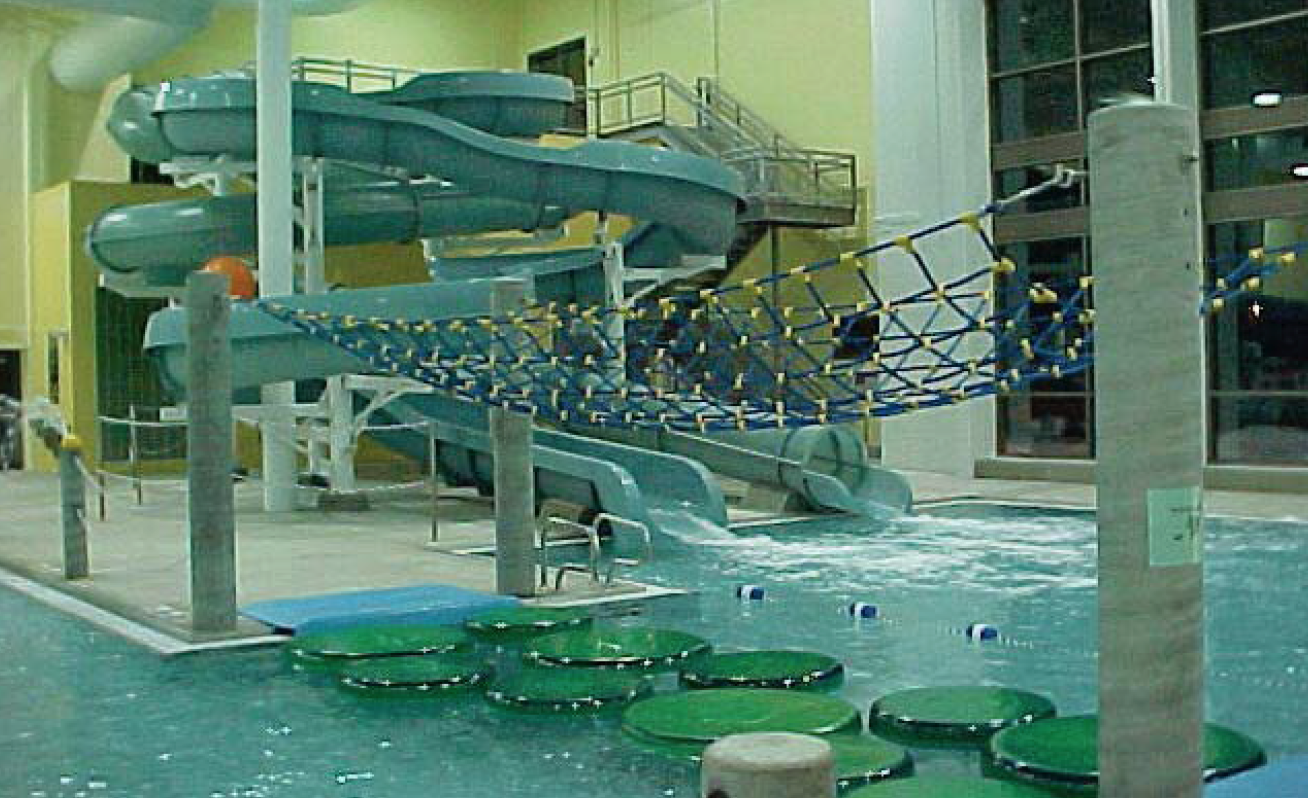 Veterans Memorial Community Center
Inver Grove Heights, MN
The Veterans Memorial Community Center was well known for its ice rinks; however, the community was interested in softer, warmer water as well.
This project was unique in that it had four stakeholders; the Minnesota National Guard, the school district, the city and the parks and recreation department. The input of all members was sought and each was made a part of the overall project team from beginning to end.
Working with architects and the community, USAquatics designed a concept that incorporated four bodies of water into one full service community facility.
The facility has a full competition lap swim pool with diving platforms, a competition diving pool, a shallow water leisure pool with flume slides and a spa. Other unique amenities include below the deck lane storage.
The competition area and leisure swim areas are divided to allow for multiple programming uses during the same hours of the day. The leisure pool can be rented for private parties while the fitness and competition areas are opened for other purposes.