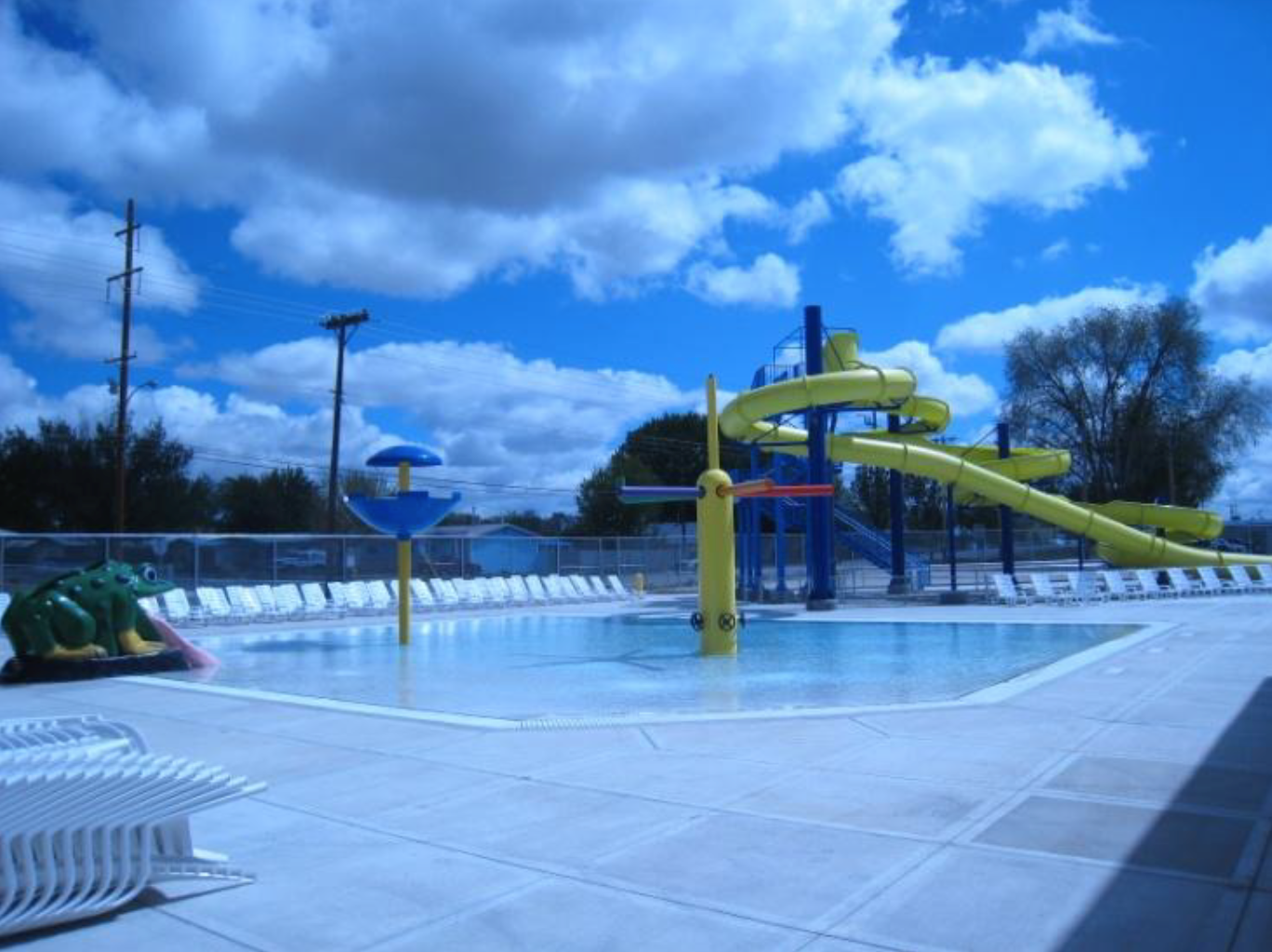 Bloomfield Indoor/Outdoor
Bloomfield, NM
The existing school pool was abandoned in 1998. The school passed a referendum to renovate the existing indoor facility. The catch was that the renovation must allow the facility to operate in the black.
The feasibility study conducted to meet that need included the study of surrounding community facilities, both public and private. The study was completed and negotiations between the school, city and college moved forward to determine the operational management and sources for the additional required capital. The study determined that the owner must add an outdoor family aquatic park to make up the operational loss of the indoor facility.
USAquatics, Inc. worked in collaboration with a local architect to design the outdoor aquatic facility and the renovation of the indoor competition pool.
The renovated indoor design allowed for the majority of the existing lap pool to remain. The indoor lap area is complete with a 1 and 3 meter diving board.
The new outdoor facility included a 6-lane lap pool with two waterslides in an attached dedicated plunge area. A separate zero depth entry splash pool was also included in the design and included shallow water play features that included amenities for younger guests.