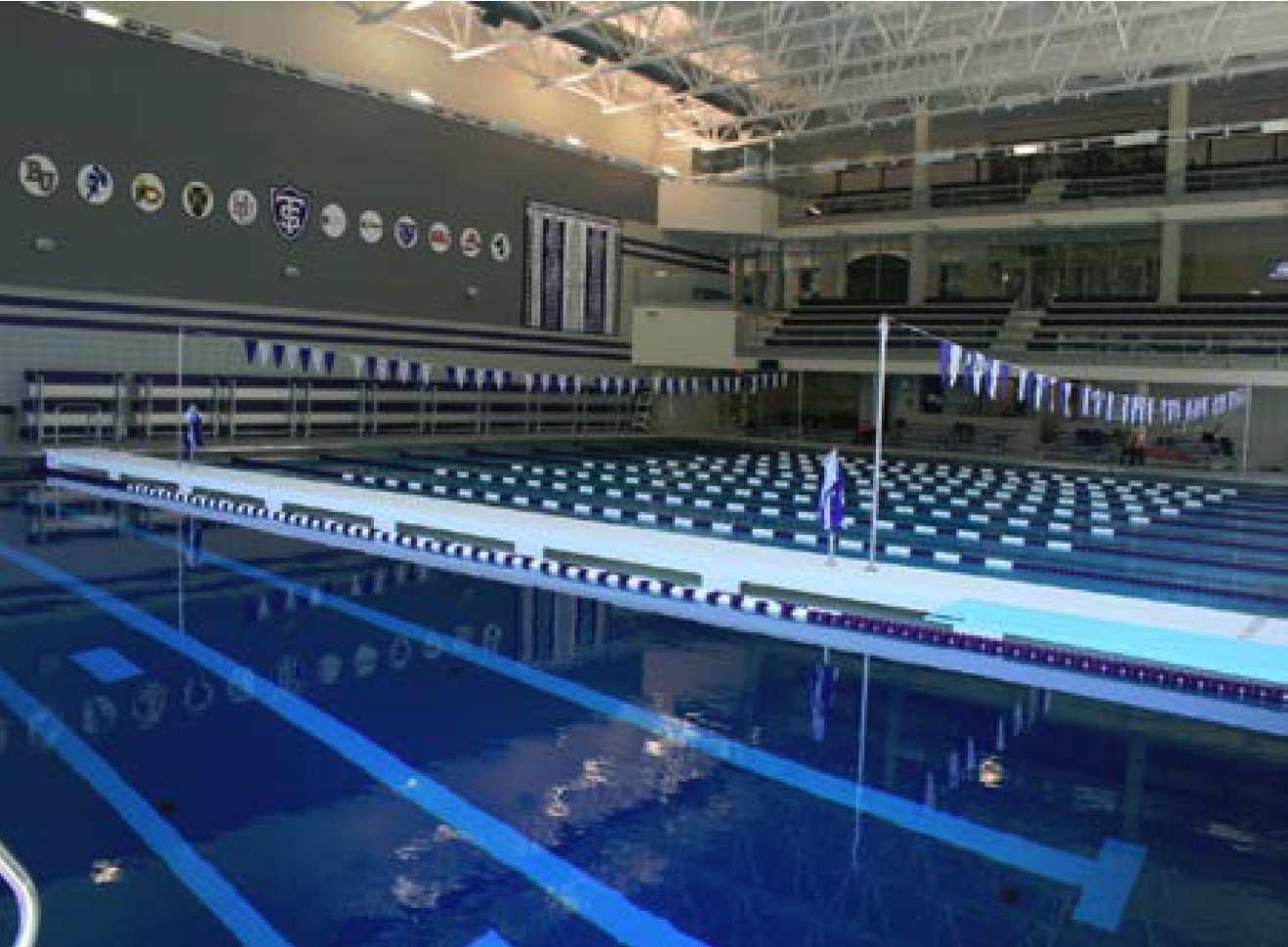 University of St. Thomas Anderson Athletic & Recreation Complex
Minneapolis, MN
USAquatics teamed with pool builder and architect to design a state of the art competitive swimming complex for the University of St. Thomas.
The 8 lane, 25 yard by 33 meter pool with a 14' deep diving well is equipped with a one and three meter diving board. Included in the pool is a moving bulkhead maximizing the University's ability to increase and decrease the number of lanes in the lap pool.
With strategically placed inlets, and gutters specifically designed for this project, we have created a spectacular competition pool with less waves and turbulence for swimmers.