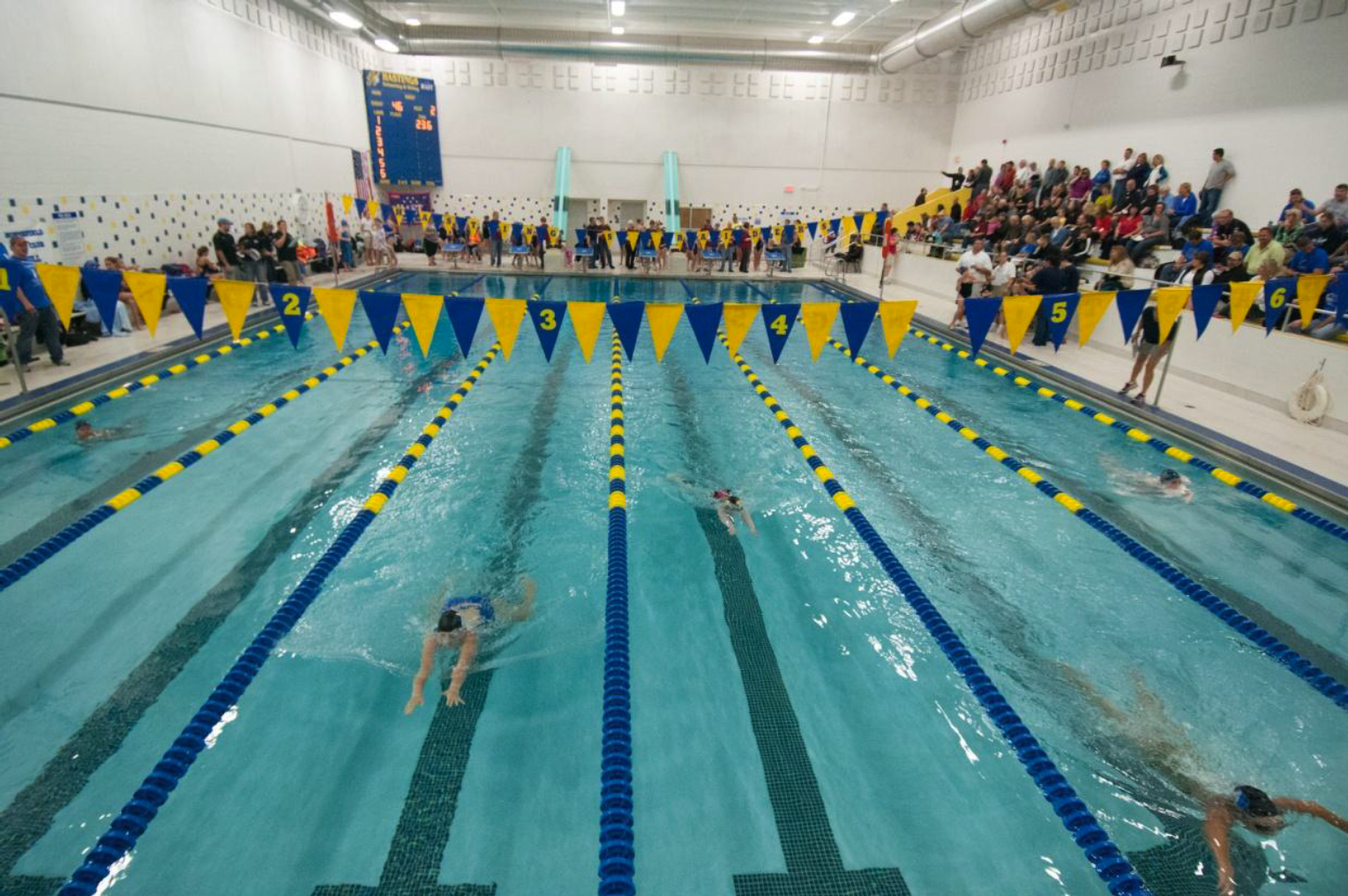 Hastings Middle School
Hastings, MN
The pool at the Hastings Middle School was outdated in both design and operations. USAquatics worked with the design team to plan a renovation to improve both aspects.
For programming use, the pool was deepened from 10 to 12 feet to incorporate diving under updated standards. The entire structure was updated with competition swimming in mind.
The operating systems were updated to incorporate green technologies. The air handling systems were upgraded in conjunction with the pool equipment to improve the indoor aquatic environment. Ultraviolet light systems were installed to control chloramines, the primary cause of offensive "chlorine" smells in many natatoriums. Sphagnum moss treatment was added as a natural means of reducing chemical usage in the pool water. Other technologies were incorporated into the equipment and operating systems to improve the overall facility environment while being mindful of the surrounding environment. Under deck lane line storage was also added to reduce clutter on the pool deck.
The end result was a facility that is noticeably more enjoyable for the users with expanded programming possibilities.